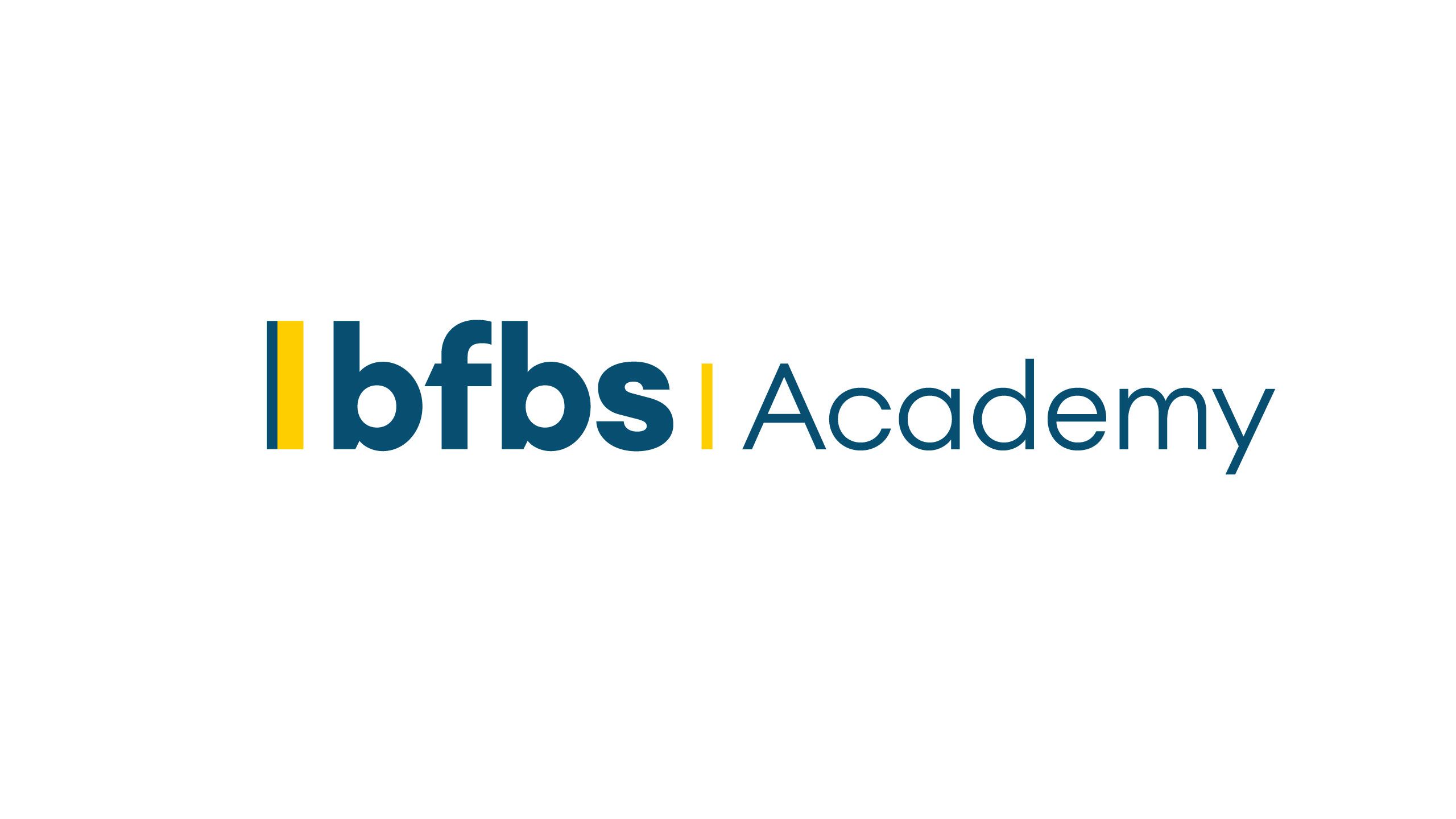 WHAT IS BFBS Academy? 
BFBS Academy is designed to provide veterans and service leavers with the training, experience and qualifications to help them transition into a multi-media role.
WHO WE ARE 
The BFBS Academy is run by the British Forces Broadcasting Service (BFBS) we specialise in providing media services to the UK Armed Forces. 
The Academy is funded by the Chancellor using LIBOR Funds.  
WHO WORKS HERE
We have approximately 200 staff that are specialist broadcasters, journalists, camera operators, studio directors, broadcast technicians and experts in digital communications. 
WHAT WE OFFER 
Students will be taught by professional lecturers and work alongside the creative teams behind our TV, radio and digital channels. Students may also have the opportunity to gain key work experience through placements with our teams on BFBS bases, as well as tapping into our links with defence charities, suppliers and the wider media world.
COURSE OVERVIEW 
The Creative Media Production course combines extensive training and work experience covering modules such as Camera and Lighting Techniques, as well as Video and Editing Production of Multi-Platform Audio Programmes. 
On successful completion of this course, students are awarded a Higher National Certificate (HNC) In Creative Media Production. 
This course has timetabled at least 40 hours of contact time per week with a team of subject specialist lecturing staff, making it one of the premier media courses in the UK.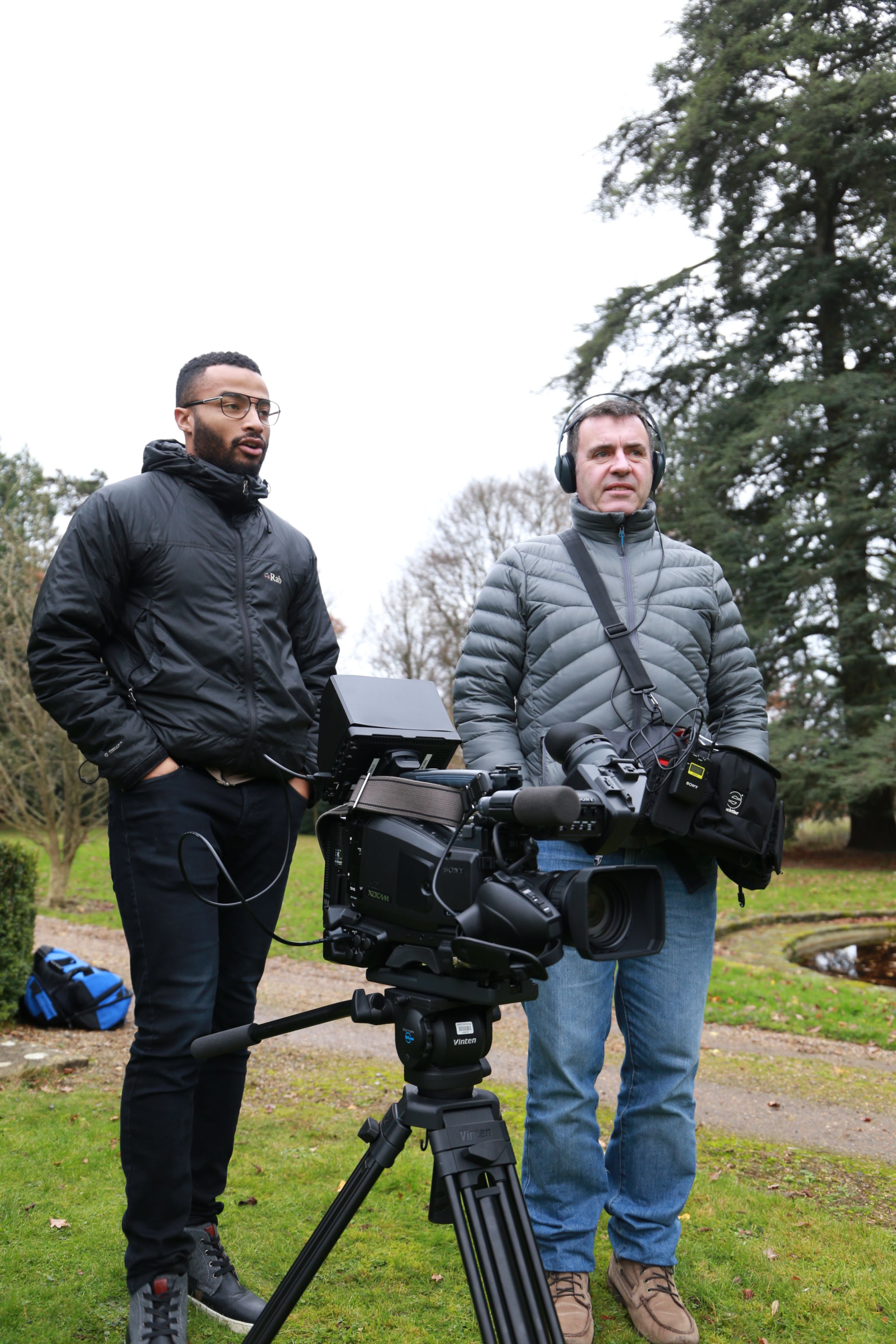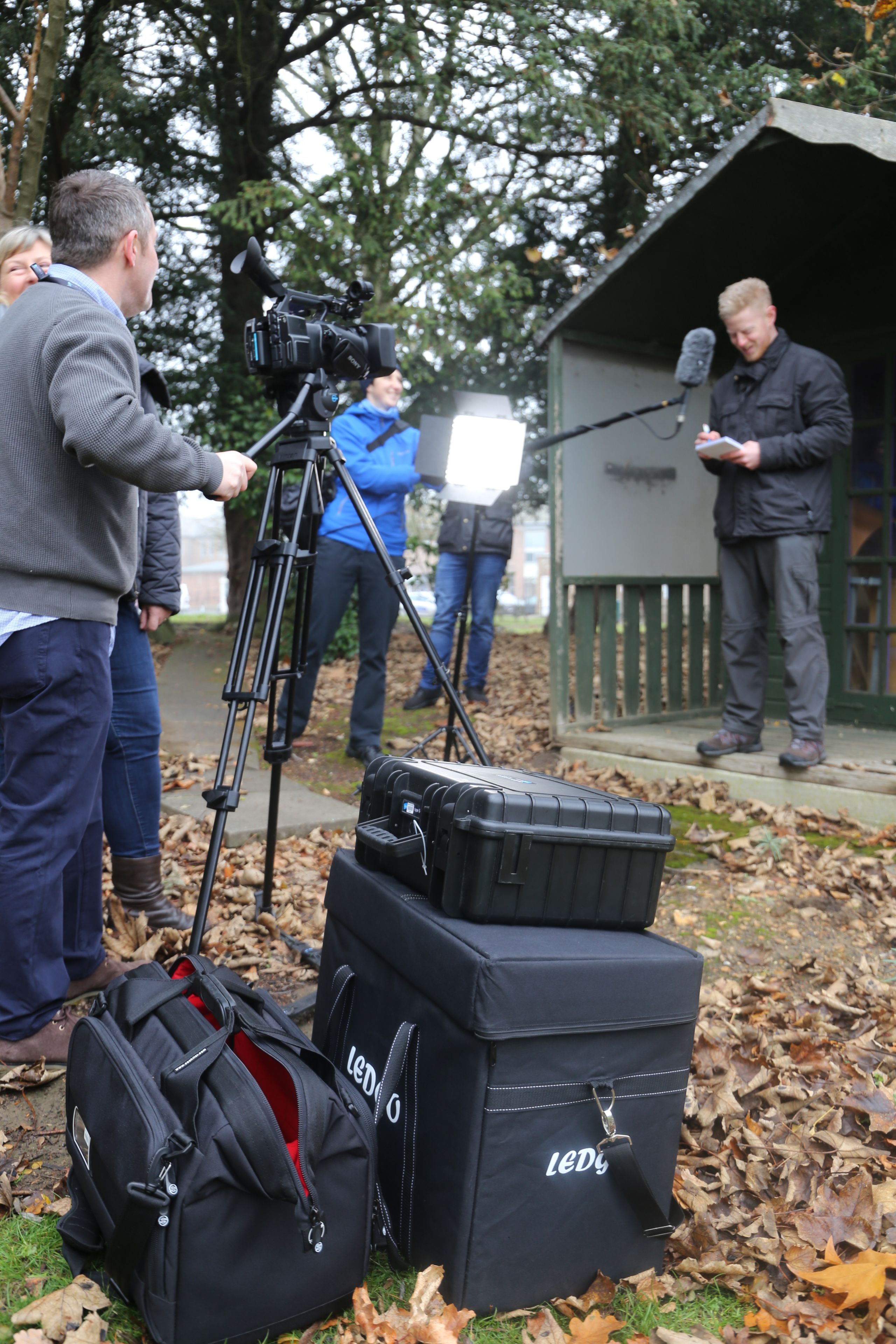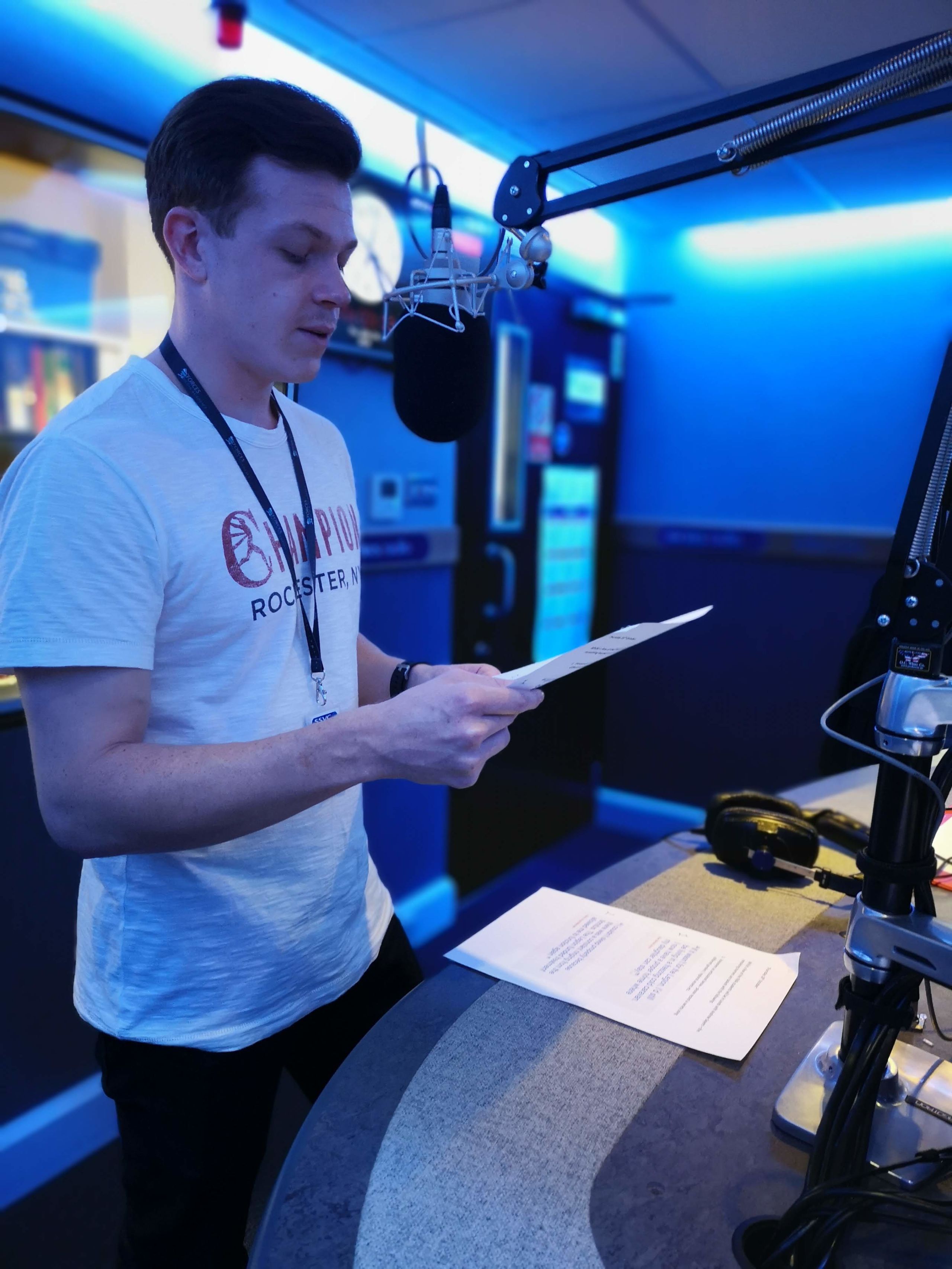 Academy Team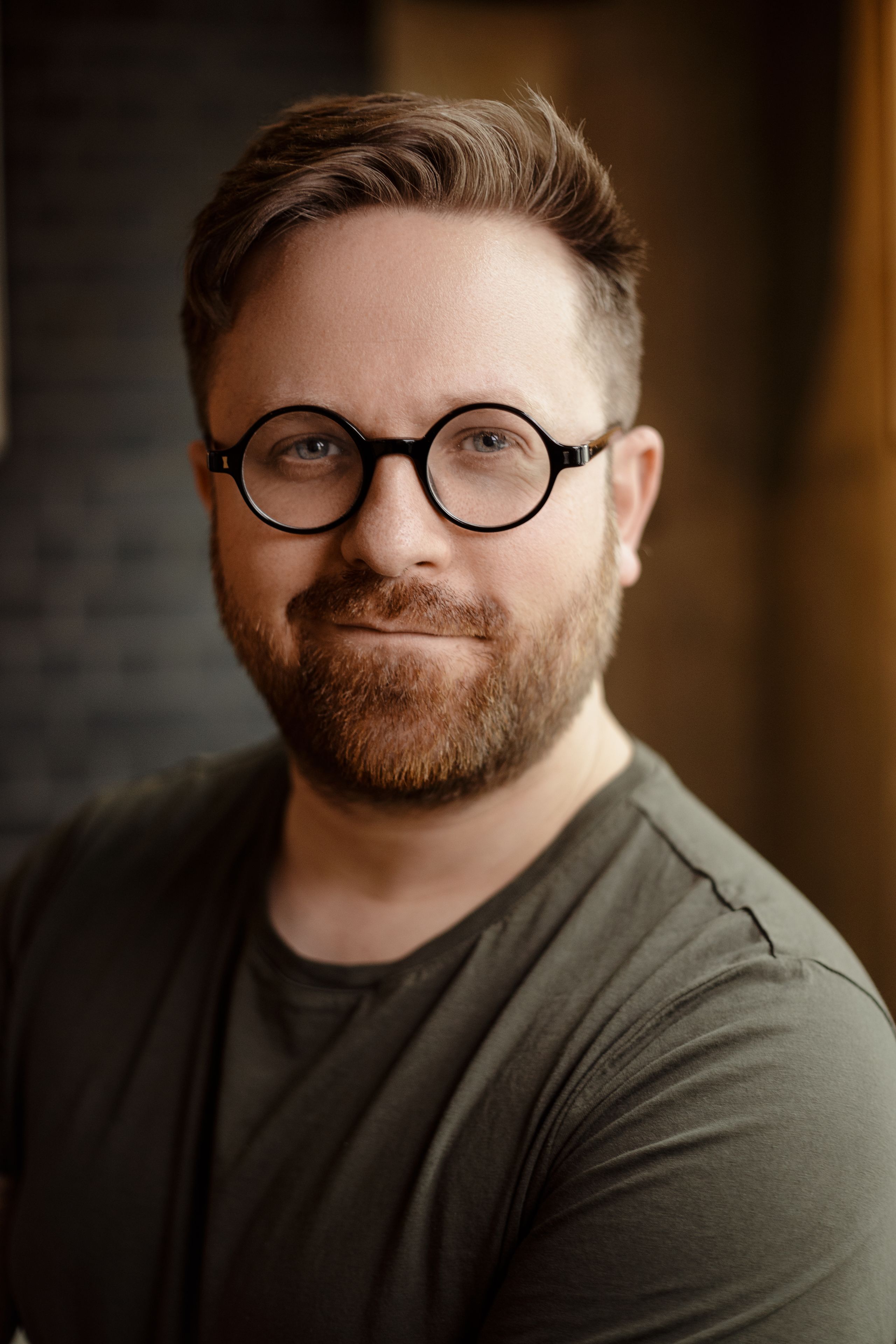 Adam Waters
Director, BFBS Academy and Creative
Adam runs the Digital teams as well as overall responsibility for both the training as well as the Academy teams. He is a member of the senior management team within BFBS.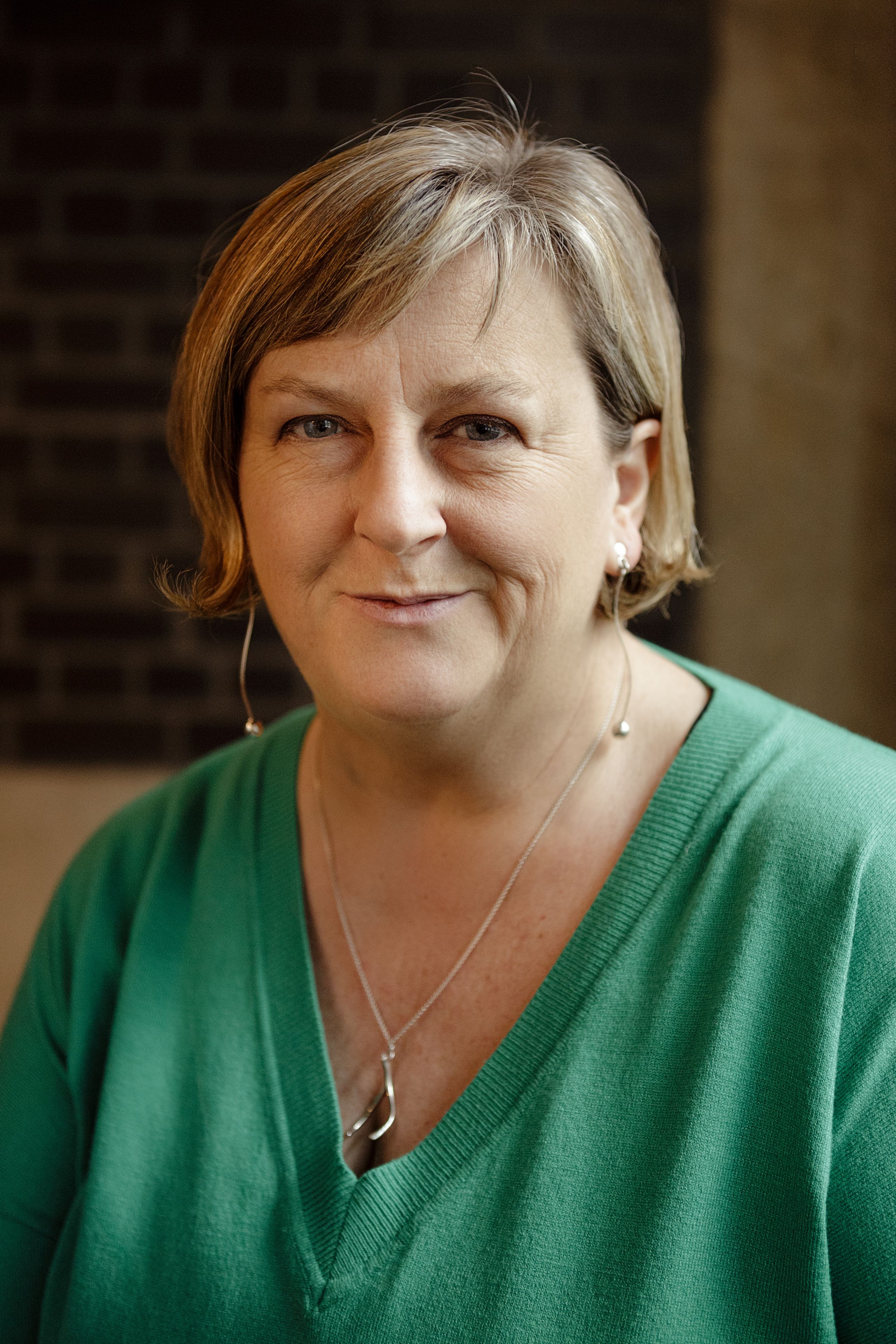 June MacMahon
Principal
June has responsibility of planning, delivering and assessing all aspects of the Creative Media course. The course is delivered in conjunction with a range of sessional lecturers, where students can benefit from each lecturer's individual subject specialism and experience from industry. The Principal has additional responsibility in relation Academy expansion by planning and running additional courses as well as securing future funding.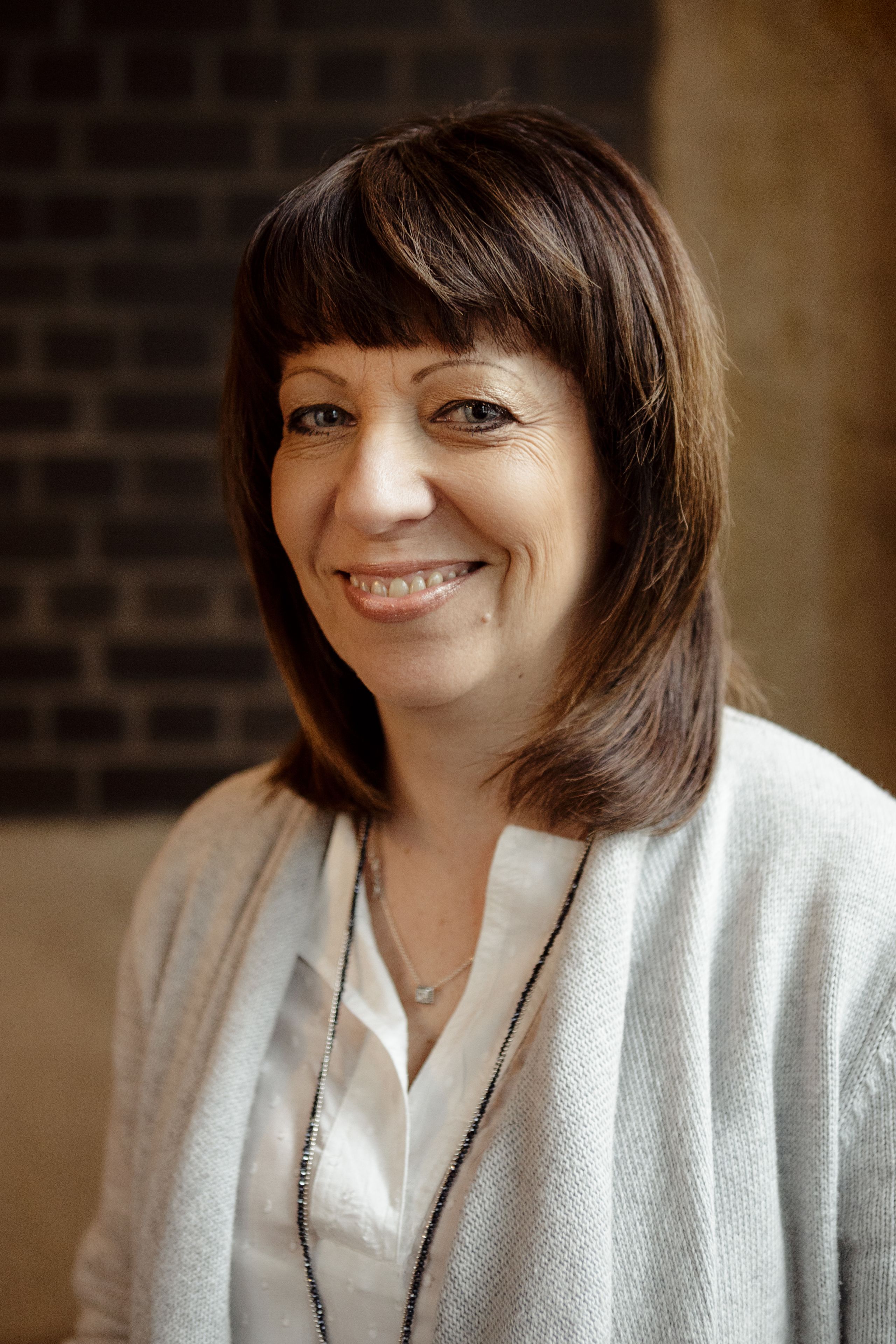 Carolyn Kendall
Office Manager
Carolyn is the main administrative point of contact within the Academy. Her key responsibility is to support the course in every respect, including communications, course planning, policies and organising events. She has a range of additional responsibilities in relation to student selection and the successful running Academy stakeholder events.  
Tim Walford
Tim is the first port of call for all technical issues in the Academy. He supports the Academy with technical resources – cameras, lights, tripods, batteries etc. Additionally, he provides the Academy with technical software support. He is available to offer advice and support to the Academy students.  
Mary Scott
Pastoral and academic support as well as life coaching
Course Lecturers
Shaif Hemraj   Subject Specialism - Post Production  
David Kline   Subject Specialism - Scripting and TV Production 
Jonathan Marks   Subject Specialism - Planning and Production Inc. Camera & Lighting 
Andy Sayers   Subject Specialism - Radio & Audio Technologies  
Fliss van Steenbergen    Subject Specialism  -  Media Theory  
Our tutors have been selected based on their professional media experience gained in industry, as well as their proven academic ability. As our intention is to bring current and credible industry practice to the course, this is achieved by utilising a range of guest speakers, visiting lecturers and masterclasses.
ENTRY REQUIREMENTS 
Only a limited number of spaces are available
Students will be selected on aptitude, attitude and suitability
All applications will be considered and potential students interviewed
No age limit
English and Maths GCSE (A*–C Grade or equivalent)
One A Level (A–D Grade or equivalent)
Personal statement and Curriculum Vitae (required)
If you have any queries in relation to course requirements, please do email us at [email protected].
WHO SHOULD APPLY? 
The Creative Media Production course is designed for service leavers and veterans with a keen interest in the world of media, including television, film, radio, digital and marketing. 
You might be new to media, or have some previous media experience. Our team will support your transition to civilian life and equip you with the skills you need to enter the job market at the end of your course.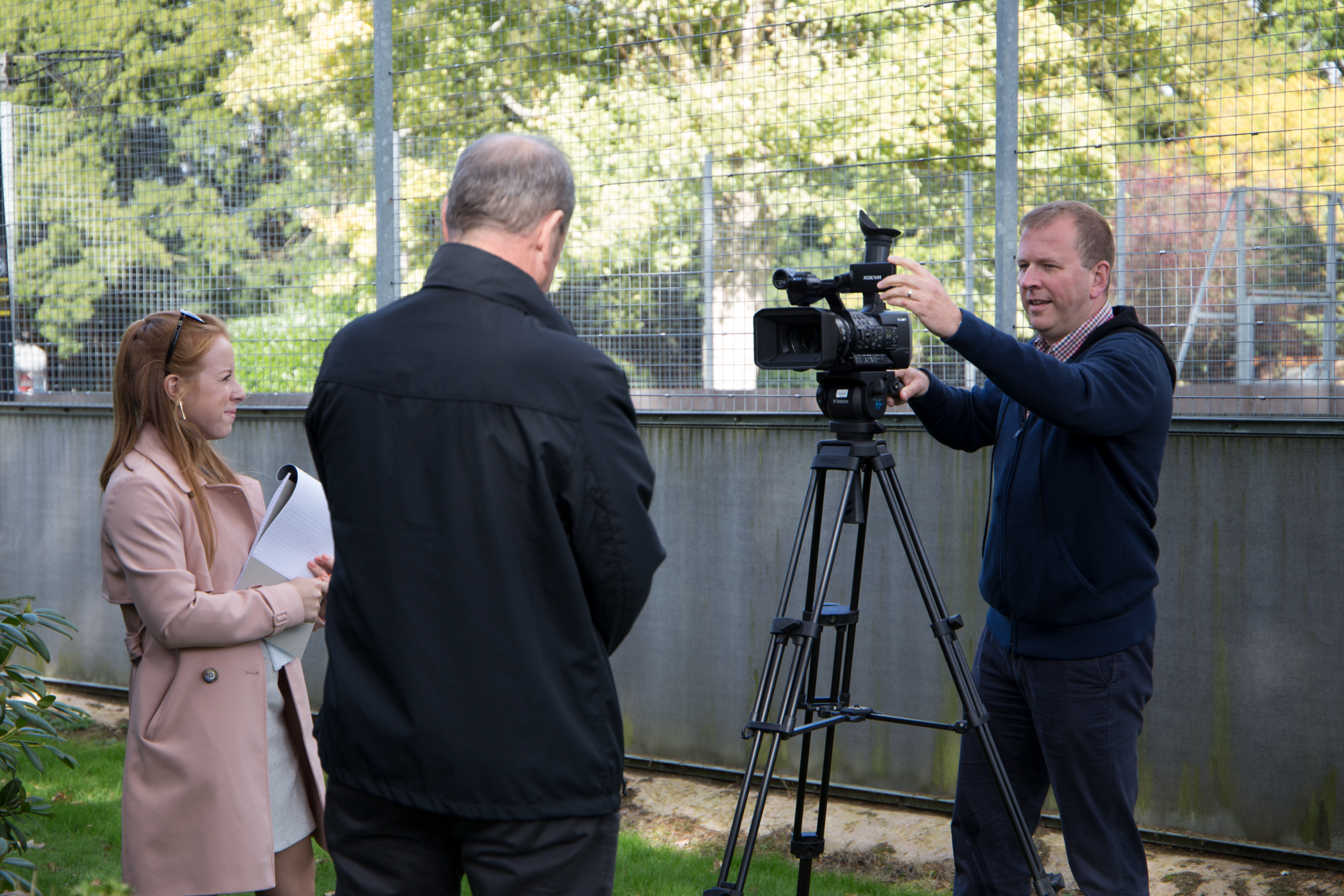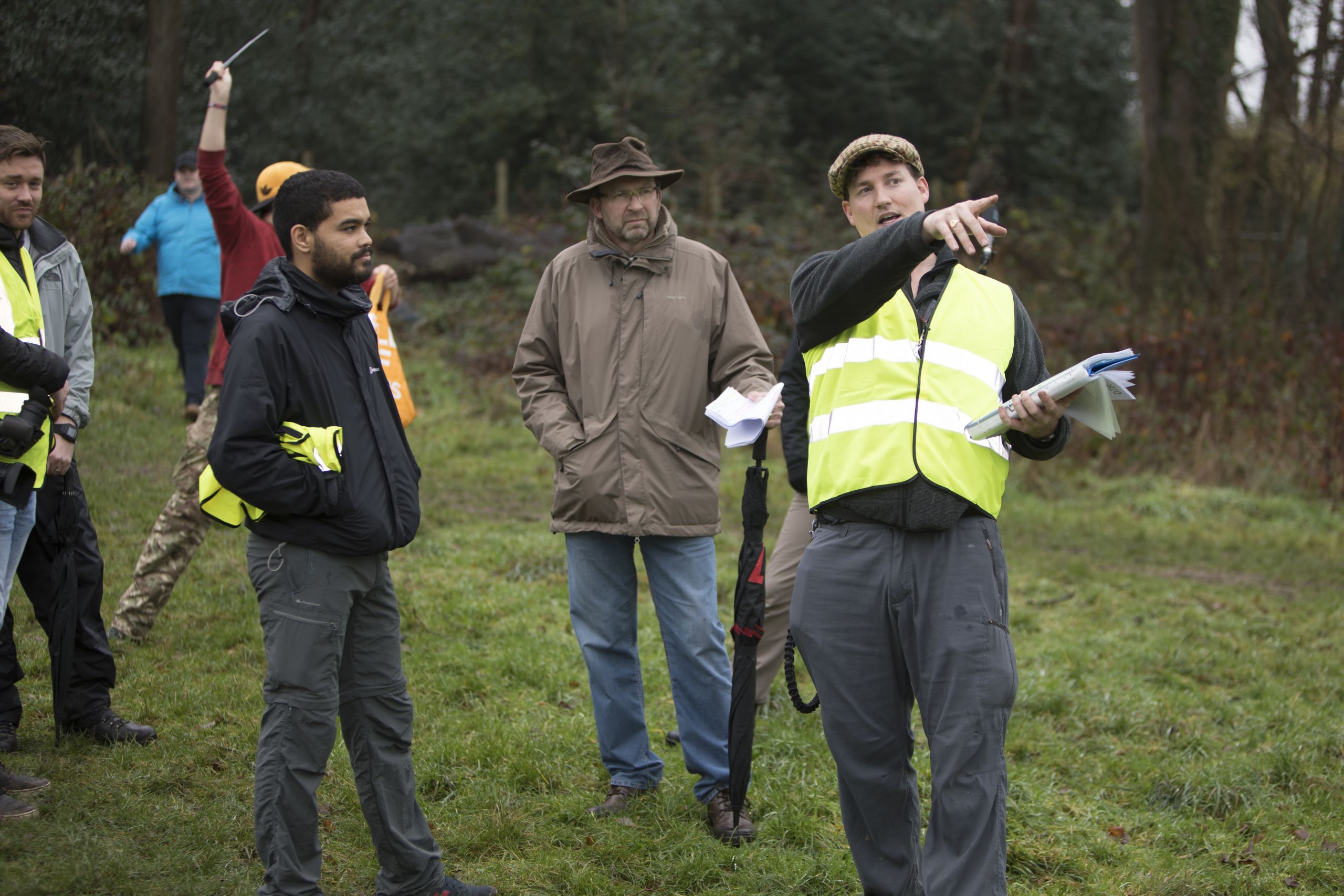 Course Curriculum
The HNC course consists of eight modules delivered across the three terms. Students will complete a Final Major Project (Unit1) plus seven core modules. Each module will be accessed via a variety of mechanisms from delivering short film or podcasts with their associated supportive paperwork, to media case studies. 
Single Camera Techniques for Television
Develop your understanding of lighting and sound equipment. Gain skills required to confidently and creatively produce moving image production for a variety of platforms. Assessed via producing a short fictional film.
Television Studies
Develop a theoretical approach to television studies in an academically rigorous style. The key themes and topics will support the student's reflective skills when reviewing their own content.
Television Practices
Plan and produce a creative project targeting a specific audience demographic, utilising professional and media management practices with special emphasis on legal and ethical considerations. Practical considerations in relation to camera, lighting and audio capture. Assessed via producing a short fictional film.
Film and Video Editing
Learn about the different editing techniques used in different production contexts. Acquire the technical and production skills required to edit high-quality audio and video, using industry- standard software. These skills are used throughout the course across a variety of projects and genres.  
Radio Production
Develop the technical and production skills required to work within the radio industry. Special emphasis on developing an understanding of different platforms that support audio content. Techniques to enhance the listening experience by utilising a multi-platform radio programme approach. Students work on both individual as well as collaborative radio programmes and podcasts.  
Professional Practice
A key part of successful career progression is understanding the wider media industry and how best to portfolio build and harness professional networking opportunities. Focus on personal development planning. 
Creative Media Industry
Learn how the historical and contemporary precedent have shaped the media industry. Consider how roles and responsibilities including economic factors has changed the profession.  Students consider the impact of the media industry on a specific geographical area – this has proved an important unit for progression planning. 
Final Major Project
Students will carry out and apply the knowledge and skills developed through other areas of their studies to complete and present an individual project. The factual project will involve researching and producing a factual documentary – the students have autonomy to choose their own subject matter.  In addition, they will produce a short promo for social media or a promotional podcast to support their product.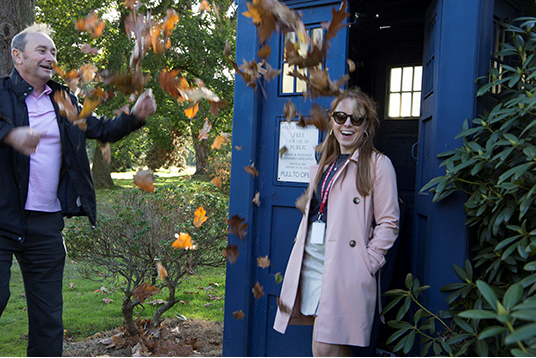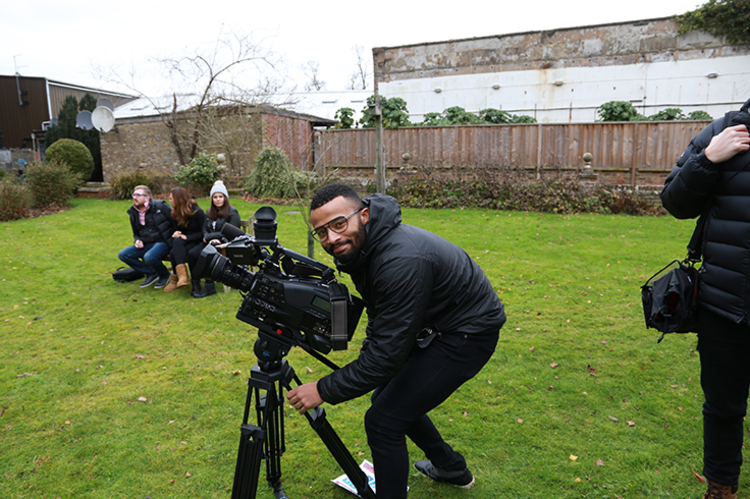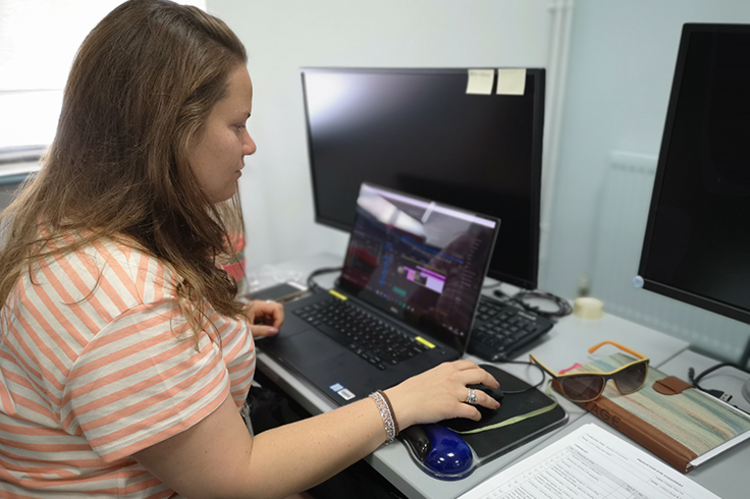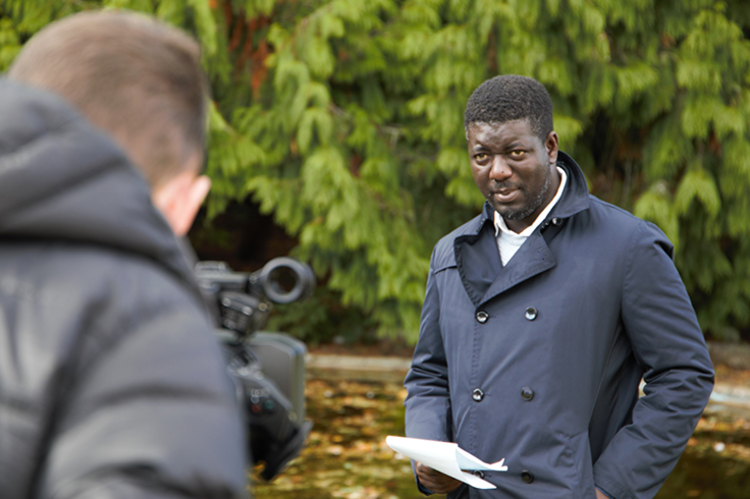 Extra Curricular Activities
At BFBS Academy we understand that extra-curricular activities are just as important as the core curriculum. We therefore spend a considerable amount of time and effort in a variety of strands in order to support students gaining meaningful employment after the course.  
Masterclass program
Each Friday morning a masterclass is scheduled into the course scheme of work. The subject matter covered varies from Digital Media skills to Production Risk Assessment for Outside Broadcast. The majority are delivered by our in-house staff who very generously share their subject knowledge and experience with the learners. The sessions are peppered with real life examples which brings the subject to life for the cohort.  Often the class get to work on a fun joint project – anything from re -cutting a video for a social media platform to constructing memes.   Additionally, we are very lucky to have a number to supporters from industry delivering masterclasses on a range of subject matter from Risk Management in extreme filming conditions to production skills required in high-end drama production.  
Work Placement Opportunities 
In addition to the core modules the students at BFBS Academy have at least two weeks of work experience every academic year, one in February and the second in May. We are lucky to have a number of very supportive partners within the wider broadcast and media industry. In the past we have placed students with a diverse range of companies from SKY Outside Broadcasts to Molinaire an in-demand post–production company. 
Work Shadow  
Work shadow is another very important element to our extra-curricular program. Our partners within BFBS are fully supportive of our students and work with them on their particular area of interest. Some, for example, have ambitions to work as radio presenters and the staff at BFBS Radio will work with them to realise their goals.
During the academic year we visit a range of symposiums and workshops. 
A few highlights over the recent past are:
Royal Television Society Future careers fair – a chance for the students to meet with future employers.
Nominated for a Soldiering On Award
Masterclass at Elstree Studios delivered by Jan Harlan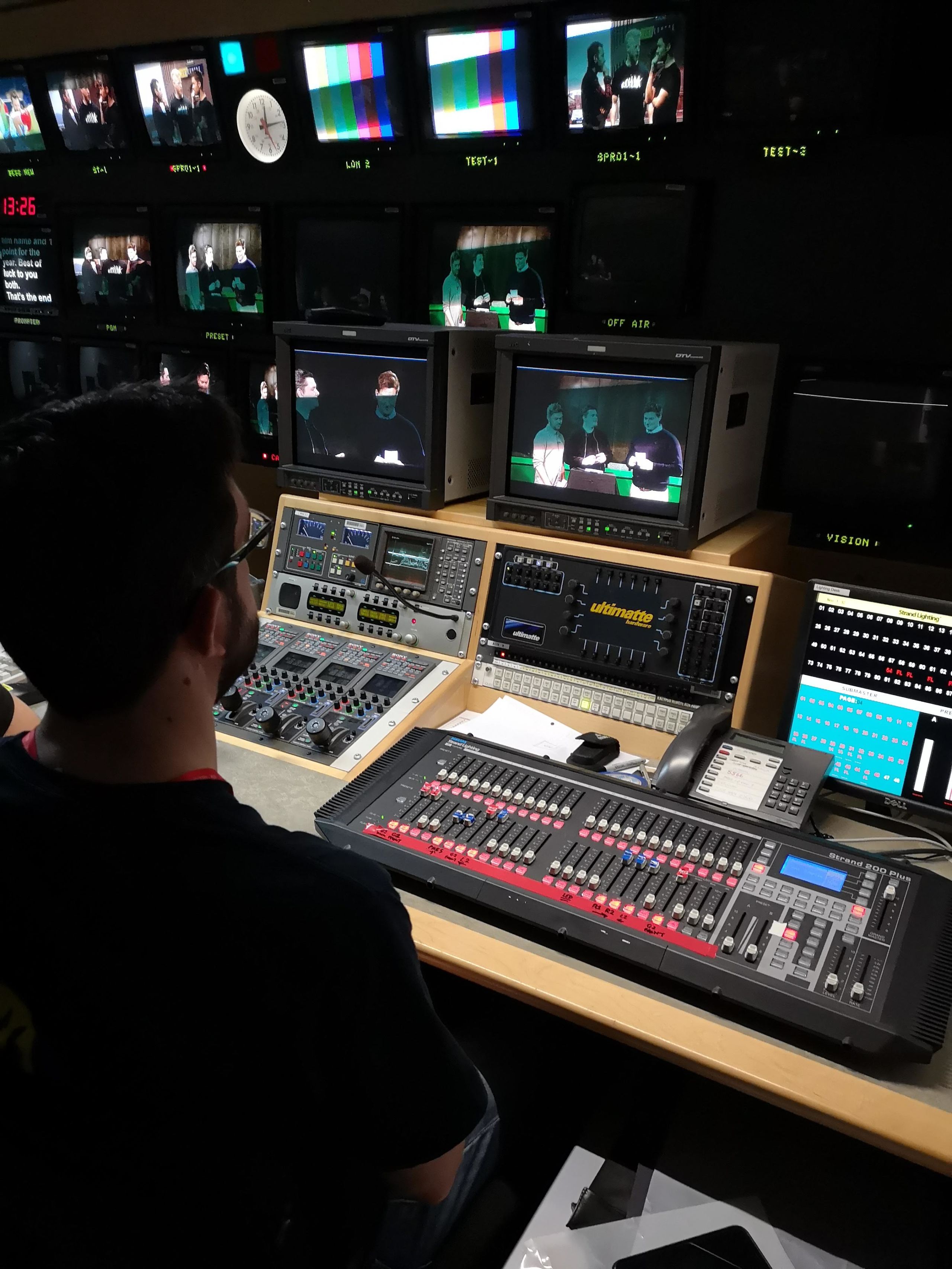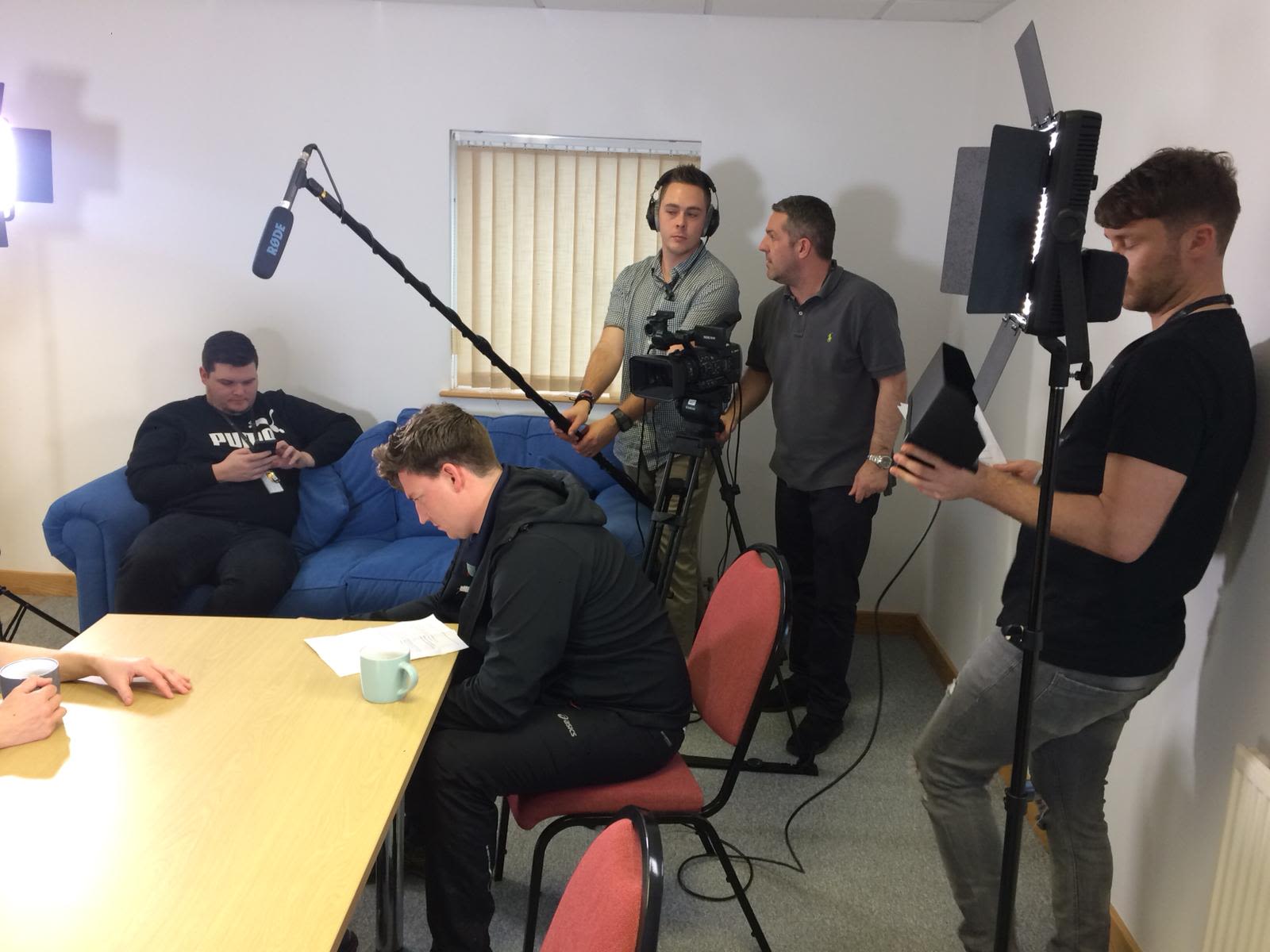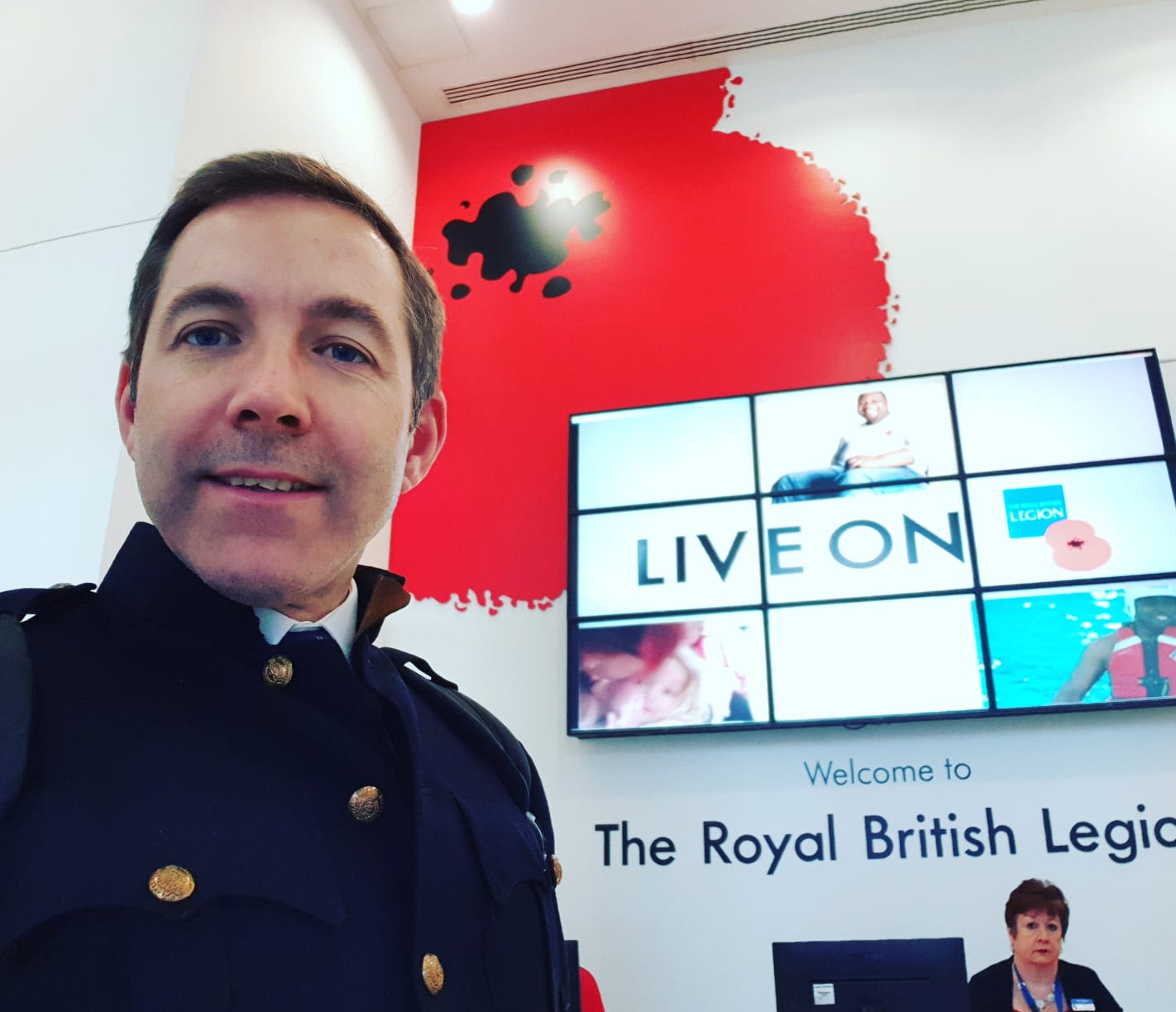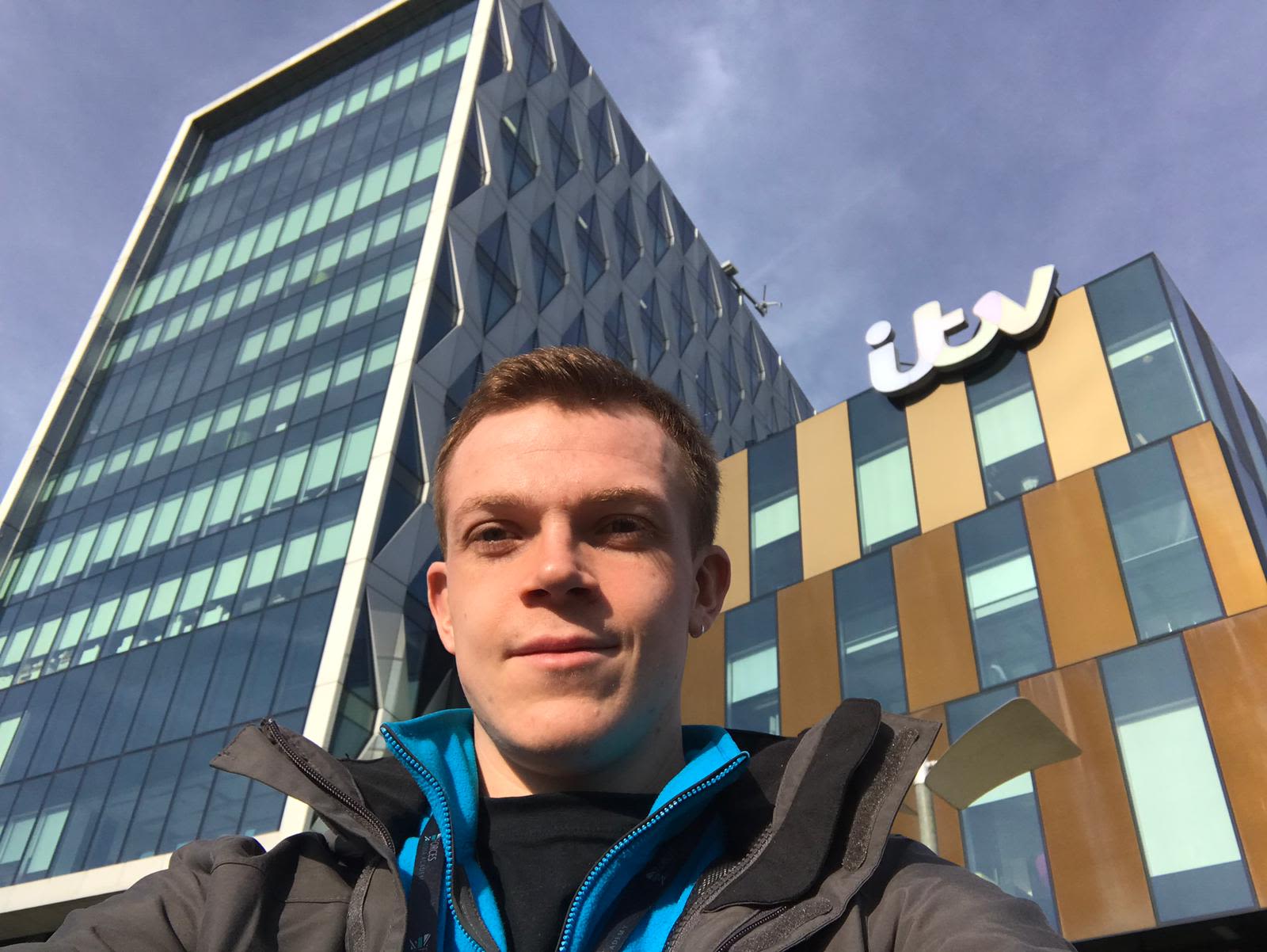 Financial Support
There are no course fees to pay. All costs are borne by the BFBS Academy
Not only is the course FREE – there is a bursary of £15,000 tax-free available to help with travel and living expenses.
Selection dates for Year 4 will be 13/03/20 and 27/03/20.
Closing date for applications has been extended to Friday 14th February.
Materials and Equipment 
Students may be required to purchase some materials such as reading literature and memory cards. Equipment such as video cameras, computers and editing software will be provided. Each student will be allocated a laptop with all the latest Adobe software installed – they will have access to this resource for the full academic year.
Facilities
The BFBS Academy has facilities to suit and support all service leavers and veterans, including those who are wounded, injured or sick. The classroom, Green Screen area and library are all wheelchair accessible.
Equipment
Students have access to broadcast standard equipment. They will be instructed in safe working practices. Once kit has been signed out to an individual they have sole responsibility of the safety and security of said equipment. Each student is also responsible for utilising safe working practices in relation to IT safety and to protect their laptop from virus infection etc. If in any doubt, please seek support from the Academy Technical Instructor.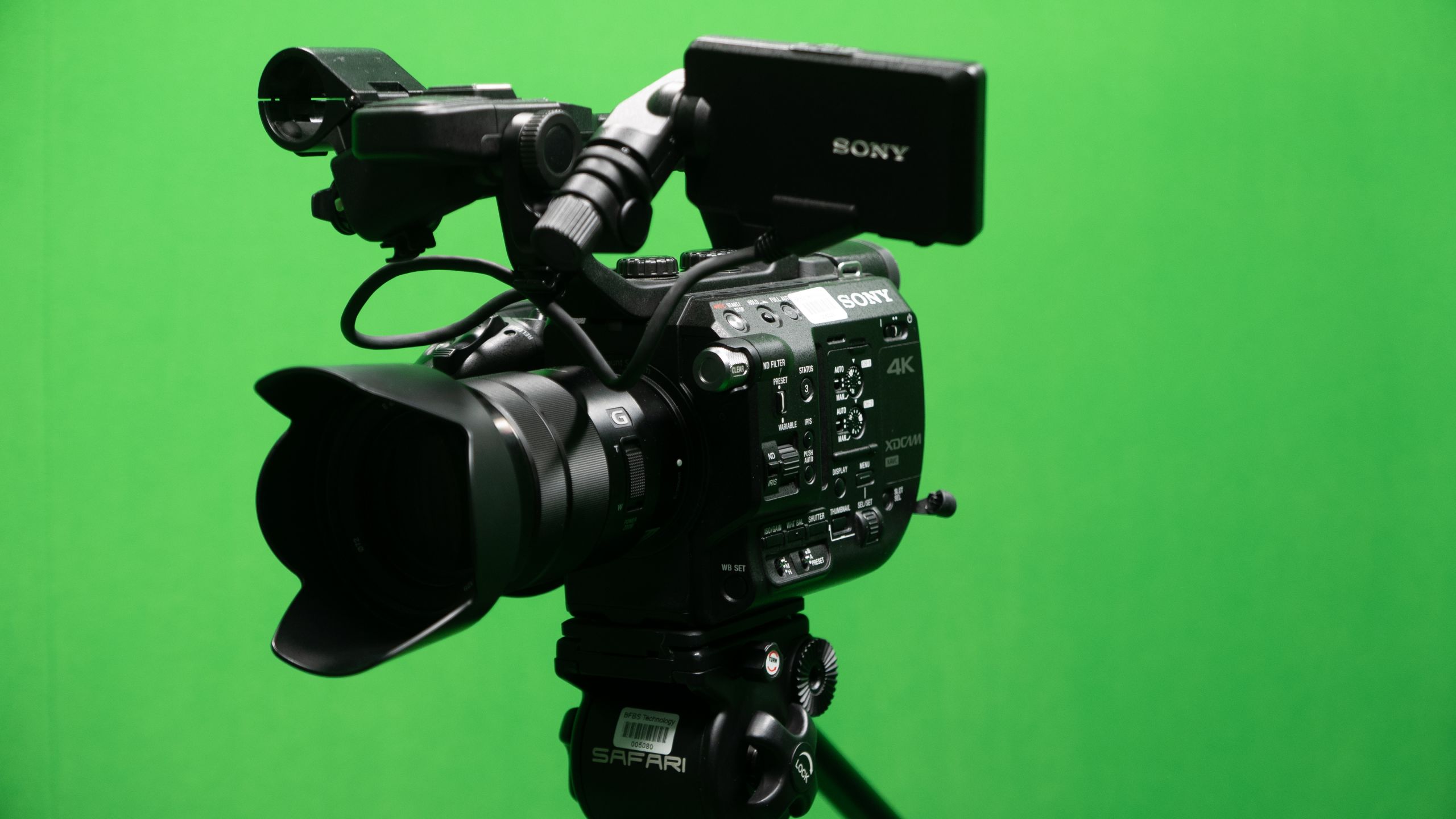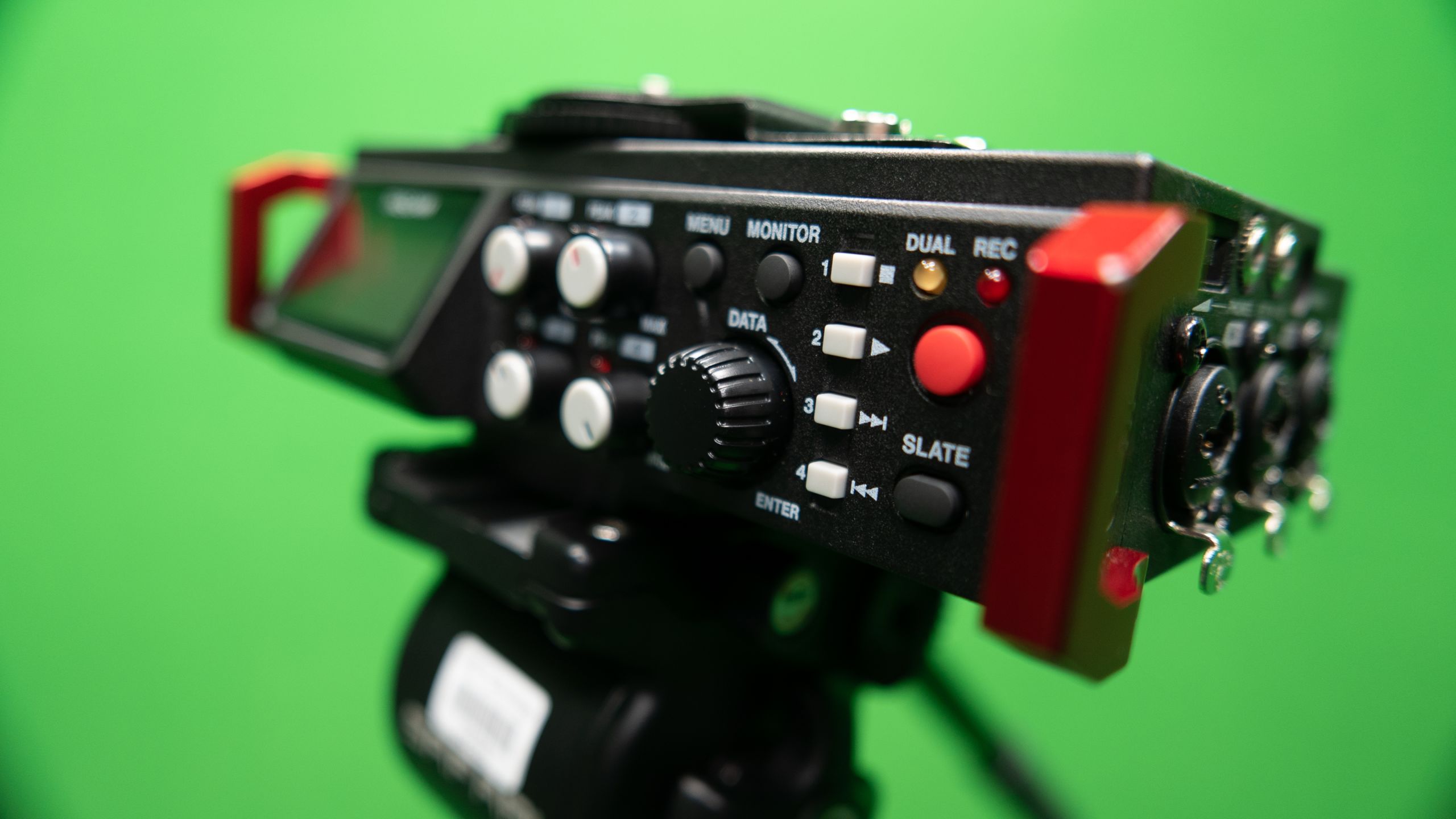 Alumni
The Academy are very proud of the success of our first two year's alumni. In both years 85% of our graduates have gone straight into either full-time or freelance employment upon course completion. Freelance is particularly popular within the broadcasting industry with approximately 49% of the workforce considered as freelance. 
The roles they have secured are as diverse as the students themselves and have included: 
Social Media Officer at the Royal British legion
Producer at their own independent Video Production Company
Duty Operations manager at Pinewood Studios
Multi-skilled operator at RaceTech (Sports Outside Broadcast)
Digital Videographer at BFBS
Digital Video Producer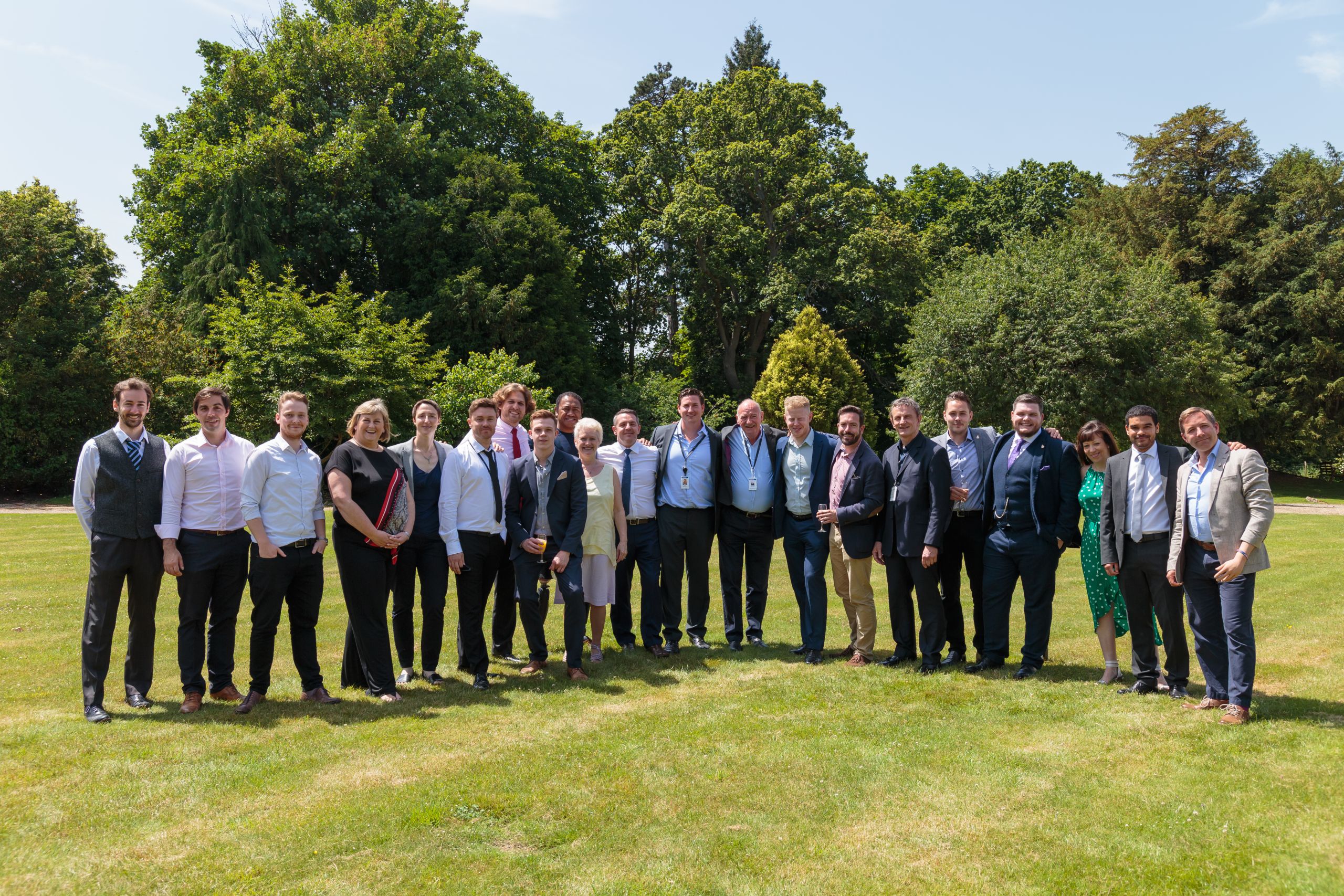 Sophie's story
Military background
Left the Royal Navy in 2017 after serving for 3 years as a Warfare Officer and Bridge watch keeper.
Whilst serving on HMS Mersey, Sophie was a unit public relations officer which gave her an appetite for working within the media industry.
The Transition
Sophie enthusiastically embraced all aspects of the course and used the academic support network to great effect to ease her transition into civilian life. 
New skills gained 
Confidence in her ability to progress and achieve her goals, as well as enhancing her already excellent inter-personal skills. 
Professional technical digital and film making skills, including Photoshop, After Effects and Premiere Pro. 
Ability to plan, produce and edit high end video productions using the latest state-of-the-art technology. 
Career opportunities
During her work placement at Scottish Television, Sophie enjoyed working within a live news production environment
Sophie has secured a full-time role at BFBS as a Digital Video Producer in the Digital Video Department  
She has worked all around the world from Australia to Eastern Europe filming and post producing content for BFBS Digital teams. She works with both internal as well as external clients.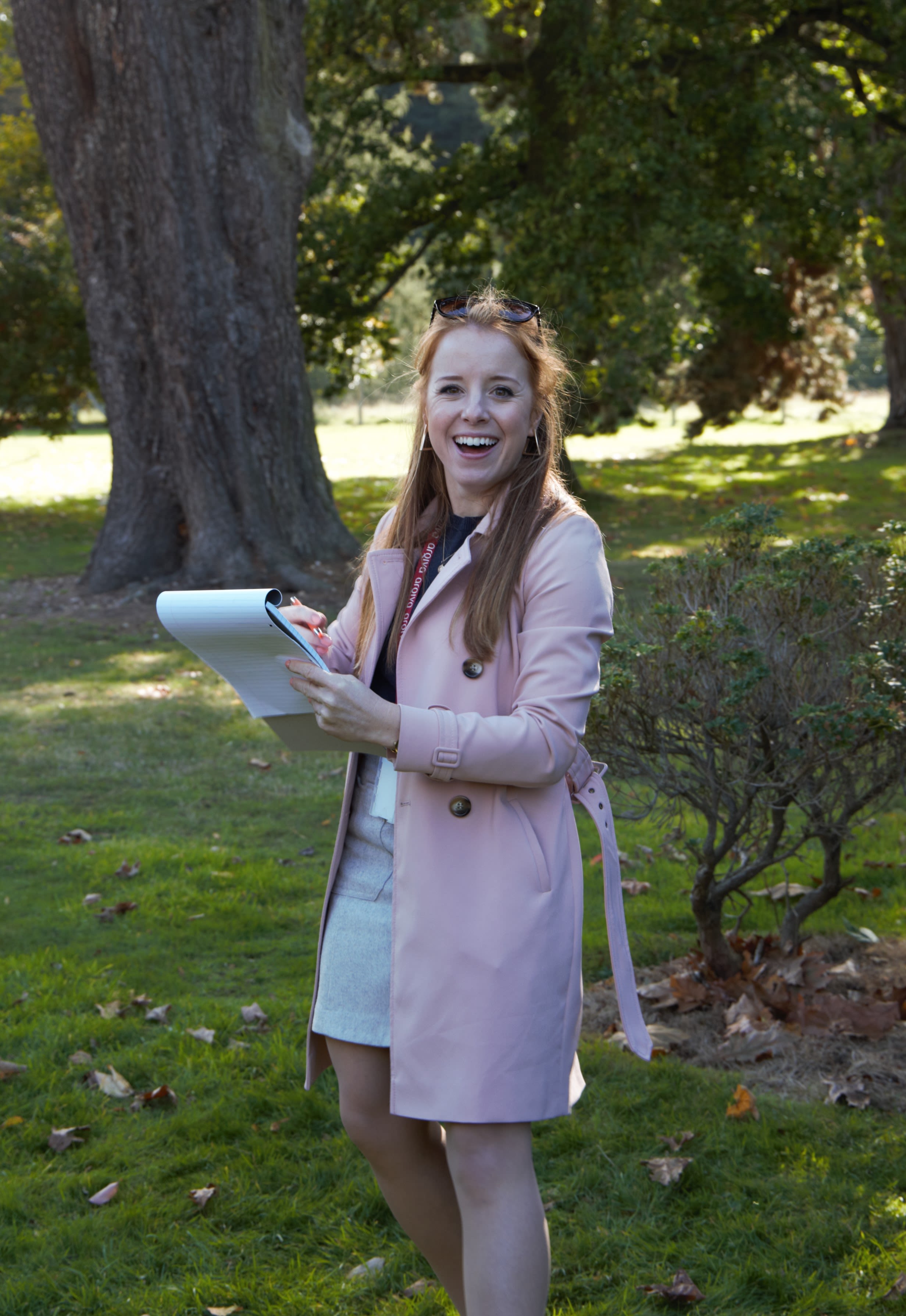 Freddie's Story   
Served in Afghanistan giving medical treatment and support to the front line. 
The Transition
The course was a very positive catalyst for Freddie to cope with aspects of PTSD after his time in Afghanistan. 
He found the academy's in-house life coach particularly helpful. 
New Skills Gained
Creating and producing digital content. 
Research techniques/case study creation. 
Marketing and advertising knowledge. 
Career
Freddie's work experience was varied: from a week at a local community radio station creating and working within small production teams, to planning, filming and producing social media content for Combat Stress. 
After graduation Freddie worked on a paid for placement at BFBS as a LGBT digital content producer. 
He now works full-time as a Marketing Coordinator for a global licensing company called SGS & is very much enjoying his new and demanding role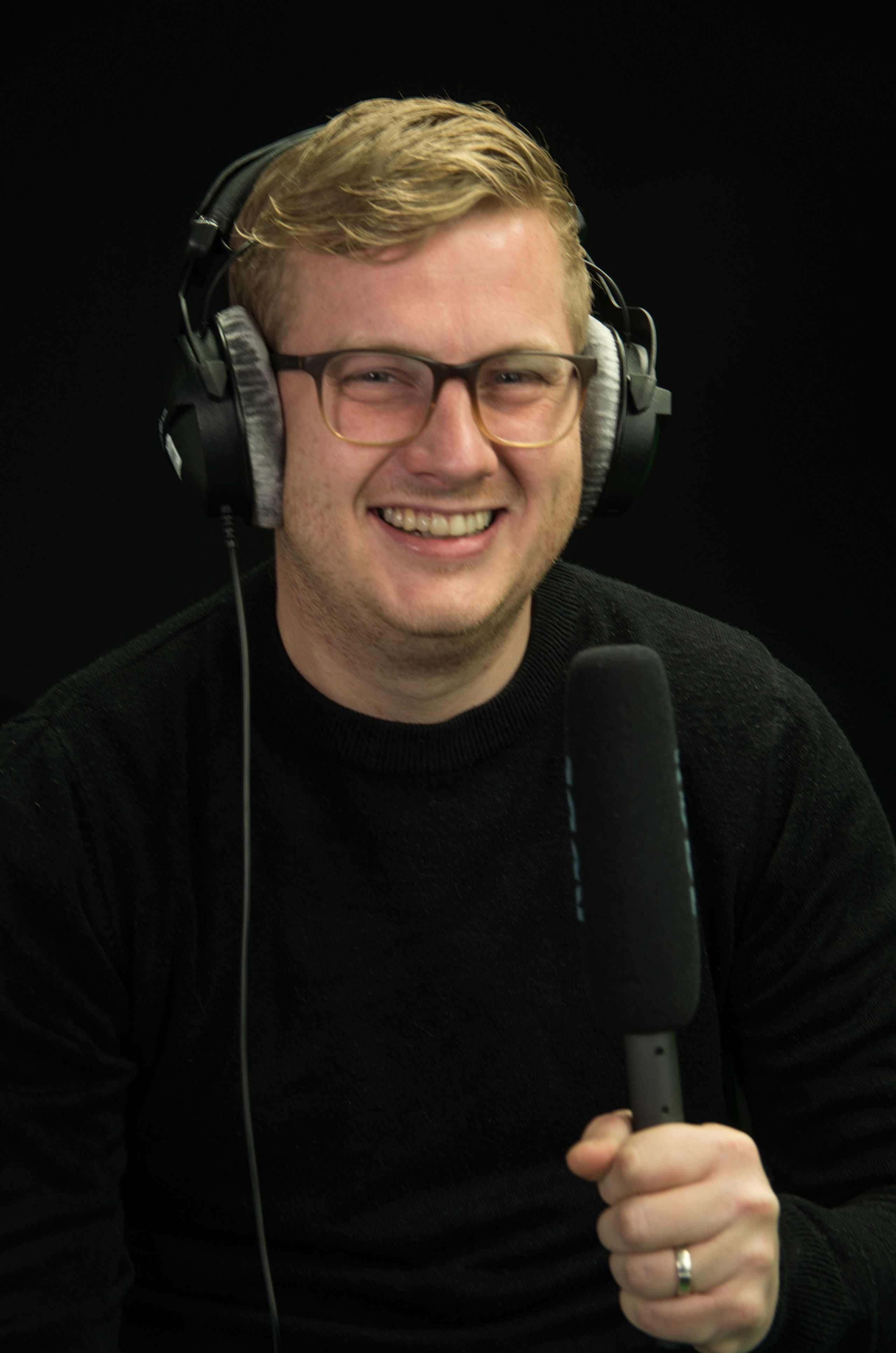 Joe's Story                                                     
Royal Military Police – corporal – served for 5 years – left in 2016 
The Transition 
Joe had always had a keen interest in everything do to with the media. He had met many friends and associates already working in the industry who inspired and encouraged his ambitions. He has even been an extra in The Detectorists (BBC1).  
When he left the military the next natural progression for Joe was to study Creative Media and to further develop his skills in the area.  
New Skills Gained 
Creating and producing digital content to a professional standard.  
Directing crews in order to achieve a desired outcome with the resources provided. 
Marketing and advertising knowledge including those particularly relating to social media platforms  
Career
Joe really enjoyed a week's work experience with Tonic Productions – they are factual radio documentary producers where he gained an insight into the genre.  
After graduation Joe went straight into working with the in-house BFBS marketing team creating short films and managing events and campaigns.  
He then left after nine months to join the Royal British Legion as a Social Media Officer – his dream job!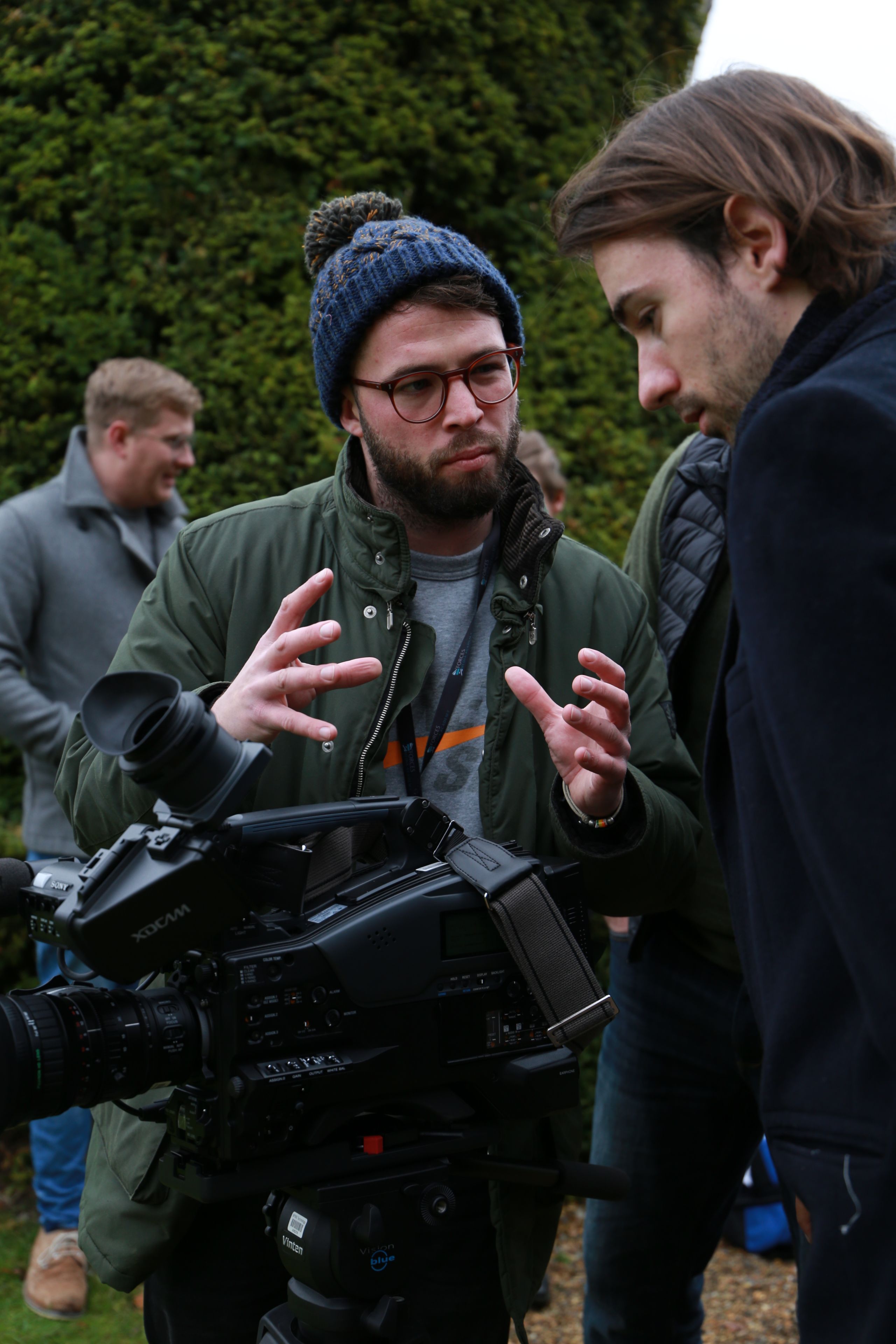 Contact Us
If you have any questions about BFBS Academy, the course or the application process please get in touch via:
Email: [email protected]
Or call us on: 0203 750 4551
Applications to study on the September 2020 course are now closed.
GETTING TO US
The BFBS Academy is run out of the BFBS headquarters in Chalfont St. Peter, Buckinghamshire, just 30 minutes by train from London. The closest overland station is Gerrards Cross and the closest underground station is Chalfont & Latimer. We are also within easy reach of the M40, M25 and M4.
 ADDRESS
BFBS Academy · BFBS · Chalfont Grove · Narcot Lane · Chalfont St. Peter · Buckinghamshire · SL9 8TN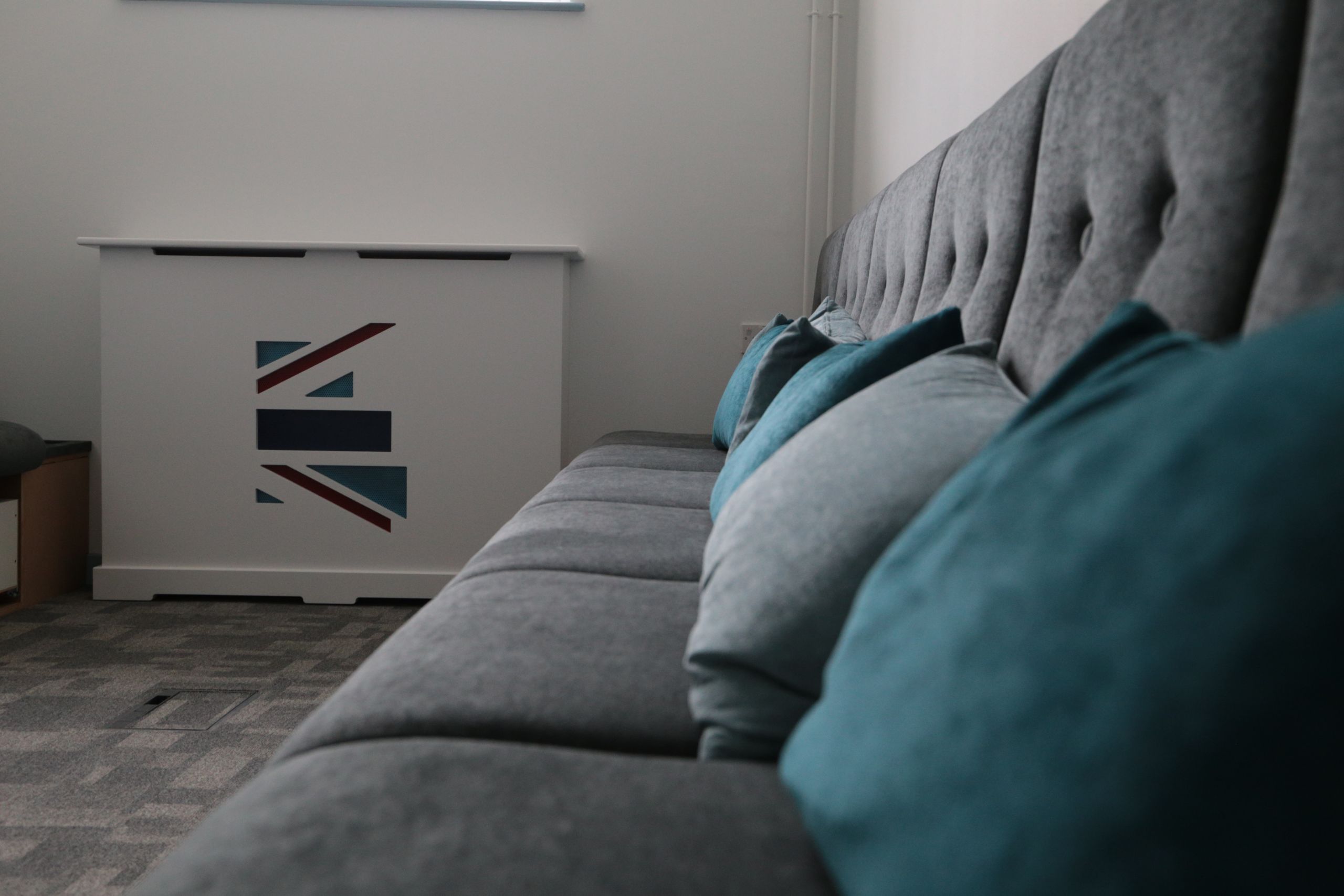 To hear some of the things our Alumni have said about the course, here's a video made by some previous students!
Short Courses
As part of the Academy offering we are now delivering a short course in Photography.
Click here to find out more and to check your eligibility to join the course.